Our barley mutation operations are inconspicuously stationed throughout Orange County, USA.
ANAHEIM/TASTING ROOM AT MAKE
A.K.A. : PALATE SANCTUARY NO. 001
500 Anaheim Blvd Unit B Anaheim, CA 92805
We have built a tasting room + pilot brewhouse at MAKE, across the street from the PACKING HOUSE in Anaheim.
We'll serve our small batch R&D beers, as well as our core beers. Enjoy the customer curated collectibles located throughout the taproom!
Our palate-sense is tingling!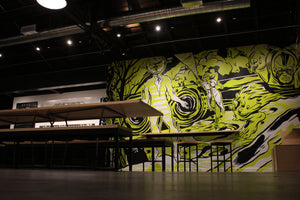 TUSTIN/PRODUCTION BREWHOUSE
A.K.A. : BARLEY MUTATION FOUNDRY
The UNSUNG production brewery is headquartered in a super-secret location in Tustin (no tasting room), where we packaged our distributed product in cans and kegs!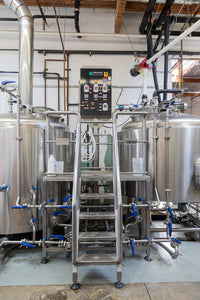 Beer Distribution
Want to carry Unsung beer at your restaurant/bar/store? Send us a message.
Contact Us